She's Here. . .


The first Catrina Flaherty story is now available on Amazon.com.

I have received rave reviews about this exciting new character in Hacker for Hire, so I decided to publish this stand alone short story for Cat fans.

Based on a real-life tragedy, Mirror Image is a heart-stopping tale of horrific abuse.

Female PI Catrina Flaherty tackles one of her most difficult cases. Cat specializes in women's issues, infidelity, messy divorces, spousal abuse, sexual harassment, etc. But her newest client, Mandy Alcott, has an unusual problem; her abusive husband is the chief of police.

What do you do when your abuser is The Law?

You call Cat Flaherty.

Cat sees in Mandy the same terror she herself endured at the hands of her police officer ex-husband. Can Cat save Mandy from her life of fear? Can she extricate Mandy and her two children safely?
Download your copy today at Amazon.com.
---
Bienvenidos to Penn Wallace's Home page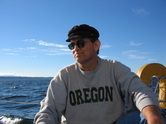 Welcome to my new and improved web site. This is where I can keep you updated with what's going on in my life and with my writing. I would love to hear from you. Is there something you would like to see? Do you have an idea for one of my books? Use the Contact Penn page to send me a note.

In these pages, I'll share travel stories, short stories, insider info and sailing adventures (maybe that should be misadventures) with you. I'll keep you updated on my appearances and let you know about new things coming down the pike.

Be sure to check out my Blog link. I'll be keeping you updated on my thoughts and activities on a regular basis. One of my blog postings, the "Great Dane on Board" series, was so popular that I've included the whole thing on this web site. The highlight of the series is Dawn's video of
"Odin's Adventures."
You can't miss it.

I've also saved the logs of my trip down the Pacific Coast from Seattle to La Paz, Mexico.

If you're interested in our shipwreck at Abreojos, Mexico, go to the Disaster at Sea 2012 page of Penn's Adventures.

Let's be honest, I would like for you to buy my books, but I also want to share a little about my life with you, maybe build a personal relationship. I will be adding short stories and other freebies for friends and fans of my writing. Stay tuned.

Use the Contact Penn form to send me your questions and comments. I'll try to answer all e-mails, complementary and critical, personally. The most asked questions will go onto the Q&A page.

Bienvenidos to my life. I hope you'll keep coming back.
---