The Mexican Connection Cometh. .


I have not fallen off the face of the earth. I have been so busy finishing up the manuscript for The Mexican Connection that I haven't had time to keep my blog updated.

This is what I love about writing. I get an adrenaline high as I get to the climax of the novel. As the tension and excitement builds, it's almost like I'm living the adventure. I get hooked and can't put it down. I have to charge through to the finish, so I tend to let other things drop.

I've known for almost a year how this book ends, but I'm like a reader. My fingers fly across the keyboard and I watch the words appear on the screen. I feel like I'm reading the novel for the first time as it magically takes shape.

Now I'm done and can step back and catch my breath

I finished the first draft of The Mexican Connection last night. That is the third installment in the Ted Higuera thriller series. If you've read the first two books, I hope you're eagerly waiting for this one. If you haven't read the first two books, shame on you. Why not?

In The Mexican Connection, Ted and Chris get lured to Mexico and smack dab into the middle of the drug wars by an old nemesis bent on revenge. We meet some new characters and could Ted and Chris have finally met their soul mates?

Anyway, this is just the start of the process. I still need to go through beta readers, editing, proof reading, cover and book design and publishing. Then I can start the marketing process. If you're not an author, you don't have any idea how much work it is to bring a book to market.

Now I need your help.

I need a few good men and women to volunteer to be beta readers for this fast-paced novel. It doesn't have as much sex in it as the previous two books, but the action is fast and furious and the violence reaches new highs.

If you're interested, I'll send you the manuscript. I would ask you to take notes as you read and give me your criticisms and impressions when you are done. There is time pressure involved here, so make sure you have can complete the book in two weeks.

I have a special offer for beta readers. I'll let you help me pick the cover design for the new book. As we select the artwork for the cover, I'll send you copies and ask for your opinions.

You want to feel like you're part of the creative process? Drop me a line at penn@pennwallace.com or go to my contact me page. I would really appreciate your help.

And keep coming to my web page. Be the first kid on your block to see the cover and learn the publication dates. I'll post updates to keep you informed.

Bienvenidos to Penn Wallace's Home page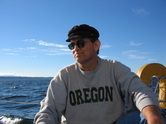 Welcome to my new and improved web site. This is where I can keep you updated with what's going on in my life and with my writing. I would love to hear from you. Is there something you would like to see? Do you have an idea for one of my books? Use the Contact Penn page to send me a note.

In these pages, I'll share travel stories, short stories, insider info and sailing adventures (maybe that should be misadventures) with you. I'll keep you updated on my appearances and let you know about new things coming down the pike.

Be sure to check out my Blog link. I'll be keeping you updated on my thoughts and activities on a regular basis. One of my blog postings, the "Great Dane on Board" series, was so popular that I've included the whole thing on this web site. The highlight of the series is Dawn's video of
"Odin's Adventures."
You can't miss it.

I've also saved the logs of my trip down the Pacific Coast from Seattle to La Paz, Mexico.

If you're interested in our shipwreck at Abreojos, Mexico, go to the Disaster at Sea 2012 page of Penn's Adventures.

Let's be honest, I would like for you to buy my books, but I also want to share a little about my life with you, maybe build a personal relationship. I will be adding short stories and other freebies for friends and fans of my writing. Stay tuned.

Use the Contact Penn form to send me your questions and comments. I'll try to answer all e-mails, complementary and critical, personally. The most asked questions will go onto the Q&A page.

Bienvenidos to my life. I hope you'll keep coming back.
---